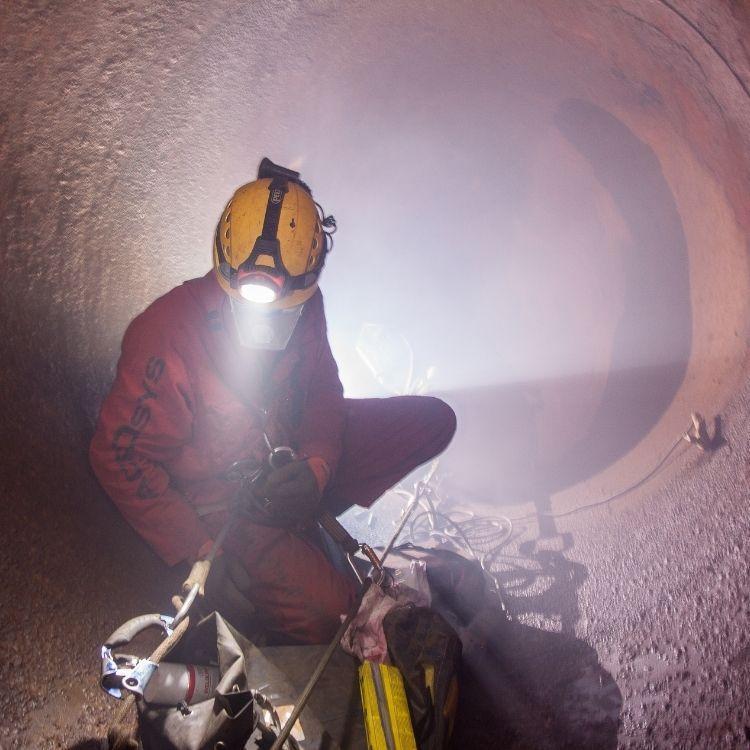 Future Services is your go-to partner for mechanical works at all works at height.
We offer a wide variety of mechanical works such as: bolting, installation, assembly, cleaning, maintenance and many more.
At height, at sea or within confined spaces, Future Services will get the job done in a safe, efficient and economical manner.
Every time we execute a scope of work, safety will always be the top priority. Careful planning and a thorough risk assessment will allow our certified technicians to execute the works in a safe manner.
Specific activities for mechanical work:
Confined space
Bolting 
Assembly / disassembly 
Cleaning
Work on or inside silo's and tanks 
Work with aerial platforms 
 
Depending on the parameters of your specific painting project, Rope Access techniques can be used.
Why Rope Access could be a good technique for your project:
Safe way of working, due to IRATA certified technicians
Efficient technique to access difficult to reach locations
Minimizing the amount of exposure hours at height
Time and cost saving
Minimal interference with other works and surroundings 

Rope access can be a solution when the location is not easily accessible with scaffolding or aerial platforms. 
Can we help you?
We would love to help you with your next project!
Do not hesitate to get in touch with us.