Industrial coating repairs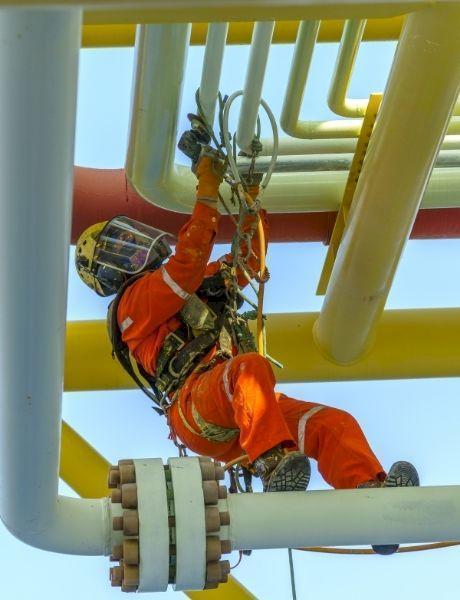 An undamaged coating system is essential to protect your assets from corrosion and ensure structural integrity. Future Services wants to be your preferred partner for coating repairs, according to NORSOK, in the context of maintenance campaigns or during installation phase.
Future Services will build on its track record of coating repair projects, both onshore and offshore coating, to deliver high quality in a safe manner. 
Future Services has experience with a wide spectrum of paint systems and surface preparation requirements (e.g. abrasive blasting). We believe good planning and clear communication are essential to execute coating projects in a way that exceeds your expectations.  
Specific activities for industrial coating repairs:
Maintenance of structures
Repairs during installation campaigns
Repairs on offshore WTG's 
Repairs on offshore foundations 
 
Depending on the parameters of your specific painting project, Rope Access techniques can be used.
Why Rope Access could be a good technique for your project of industrial coating repairs:
Safe way of working, due to IRATA certified technicians
Efficient technique to access difficult to reach locations
Minimizing the amount of exposure hours at height
Time and cost saving
Minimal interference with other works and surroundings 

Rope access can be a solution when the location is not easily accessible with scaffolding or aerial platforms. 
Can we help you?
We would love to help you with your next project!
Do not hesitate to get in touch with us.